Highlights:
Experience the local life and ethnic culture.
Appreciate the charming landscape.
Mystery ancient tea garden adventure.
Enjoy the tea and learn some traditional tea cultures.
Brief Itinerary
Day 1: Arrive in Lincang
Day 2: Lincang-Mengku-Lincang
Day 3: Lincang-Lengshuijing-Ziyahu Village-Shangxi Forest
Day 4: Anhe Village tea making
Day 5: Anhe village-Mengyou town-Fengqing
Day 6: Fengqing
Day 7: Fengqing-xiaowan dam-Lushi ancient town-Gumo Village
Day 8: Gumo Village-Bixi township-Nanjian-Weishan ancient town-Dali
Day 9: Dali
Day 10: End the service. Departure from Dali
Google Map
https://www.google.com/maps/d/u/1/embed?mid=1ZDGXA-xvhiZQWN0Nc_s8aWookGO_Q03w
Detailed Itinerary
Day 1 Arrive in Lincang
Sightseeing and Activities: Arrive in Lincang
Accommodation: Lincang
Meals: None
Welcome to Lincang, Lincang is a prefecture level city in Yunnan Province, located in the southwest of Yunnan Province. Yours tour guide will meet you at the airport and transfer you to the hotel. You can enjoy the Wa nationality food and architecture here.
Day 2 Lincang-Mengku-Lincang
Sightseeing and Activities: Bingdao Village , Mengku Township
Accommodation: Lincang
Meals: Breakfast and Lunch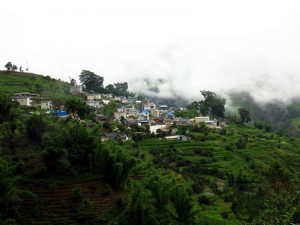 This early morning, drive to Mengku Township first, then drive to Bingdao village(冰岛), which is Luhu tribal village surrounded by green mountains and is the origin of the tea plantation in China. You will see several huge ancient tea trees over 2000 years old! You will have a chance to see this rare, unique village of the Lahu people. They are known to wear colorful, traditional clothes.
In the late afternoon, visit Lincang Tea Culture and Customs Garden and Lincang tea factories. Lying in the suburb of the Lin Xiang District, the 110 hectare scenic zone is one of the 25 most heated attractions of Yunnan Province. Here you will get to wander through this giant tea garden as well as learn deeper of the Chinese Yunnan tea culture.
After you will visit the Lincang tea factory for lessons in Lincang's Puer. What makes Lincang Puer different and unique to the other regions of Yunnan.
Day 3 Lincang-Lengshuiqing-Ziyahu village-Shangxi forest
Sightseeing and Activities: Ancient tea tree, Ancient town .
Accommodation: Lincang
Meals: Breakfast and Lunch
After breakfast, drive to Lengshuiqing, it located in the southwest of mengsa town, A small village on the ridge of Daxue mountain in Yongde town. It retains the most primitive customs with altitude 2200 meters. The village is simple and the ancient tea trees around .
Day 4 Anhe village tea making
Sightseeing and Activities: Ancient tea tree forest, make tea by self
Accommodation: Anhe village
Meals: Breakfast and Lunch
There are nearly 10000 ancient tea trees in the primary forest at the altitude of 2100m ~ 2300m in Anhe village. The largest one has a base circumference 2.23m, a base diameter 0.73M and a plant height 16m. More than 15000 wild ancient tea trees were found in the state-owned primitive forest and collective forest of Hezhong village, Xiaping Zhangshan and baozidongqing. The largest one has a root girth of 2.53M, a base diameter is 0.81M and a height 12m . The other two were 0.76M in diameter. No less than 1500 ancient tea trees with a diameter of 0.2m.
Day 5 Anhe village-Xueshan town-Mengyou town-Fengqing
Sightseeing and Activities: Ancient tea tree forest
Accommodation: Fengqing
Meals: Breakfast and Lunch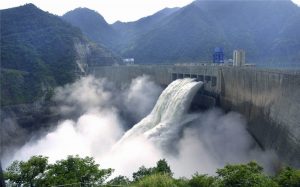 After breakfast, drive to Xueshan village. It Located in the south of the Fengqing County(凤庆县), 90 kilometers away from the county, 32 kilometers away from Yun county(云县), Xueshan Town(雪山镇) of Fengqing County is famous for the Snow Mountain(雪山) in its territory.It's recorded that the there are more than 2000 mu of ancient tea plantations and 1000 mu of wild ancient tea tree communities being cultivated in the area of Xueshan Town. Through the census and listing protection, it was found that the maximum diameter of the wild tea tree could be 2 meters, which the tree age was above 1400 according to the estimation. And then head to Mengyou town to see the ancient tea trees , visit Dahuaqiao Historical Site and chengmendong.
At the late of afternoon drive to Fengqing.
Day 6 Fengqing
Sightseeing and Activities: Tea ceremony performance, tea garden scenery
Accommodation: Fengqing
Meals: Breakfast and Lunch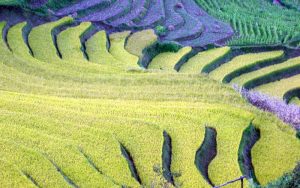 Fengqing County located in the southwest of Yunnan Province, is the largest tea producing county in Yunnan Province. Almost all the counties are suitable for tea planting. Fengqing County has a long history of tea planting and tea making.In its territory, there are more than 20000 acre of ancient tea garden and more than 30000 acre of wild ancient tea cultivated before the Republic of China.
Visit Dianhong black tea factory , Xiashan ecological tea garden and see the tea ceremony performance.
Day 7 Fengqing-Xiaowan-Lushi ancient town-Gumo village
Sightseeing and Activities: Ancient tea horse road, unique stone houses and traditional village view
Accommodation: Gumo village
Meals: Breakfast and Lunch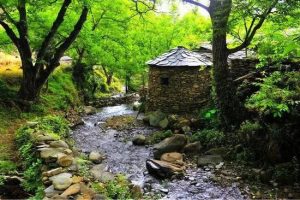 After breakfast, set off for Fengqing for Lushi ancient town, passing through the long lake and crossing the bridge in Mang street, you can taste the special river fish, also take the yacht to admire the scenery of lake and the mountain, and enjoy the plateau lake "xiaowan"; then visit Lushi ancient town to experience the route of the ancient tea horse road and taste the authentic farmhouse food!
After lunch, drive to "Gumo village" in the morning, belonging to Shili township, Fengqing county, Lincang city, yunnan province, which won the prize of "China traditional village", "China summer town in 2013 "as its better preserved ancient mill group, clear and exquisite lover river, unique stone houses, ecological and livable environment and rich folk customs.
Day 8 Gumo village-Bixi township-Nanjian-Weishan ancient town-Dali
Sightseeing and Activities: Ancient tea trees, dam and Yi minority ancient culture
Accommodation: Dali
Meals: Breakfast and Lunch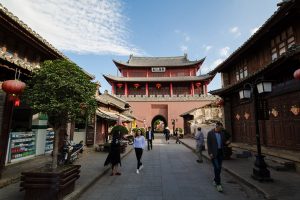 After breakfast, driving to Bixi township. The forest coverage rate of Bixi township is 51% with good ecological and there is a beautiful and magical sunrise of Phoenix Mountain. And then go to Longshan village, There have 300-500 ancient tea trees here . Ancient tea trees grow on the ridge of the field and scattered. A few ancient tea trees are distributed in front of the house and behind the house. The plants of ancient tea trees grow moderately and all have many ages. And then drive to Nanjian , stop to visit Nanjian Tulin Tea Factory for few hours.
After lunch, continue to drive to visit Weishan Old Town. Weishan old town was the cradle of Nanzhao kingdom(a kindom established by Yi Minority), the history can be traced back to 7th century. Its a very nice old town and not touristic. It was a important town on the ancient tea and horse road. You will also enjoy the traditional Bai people's building design.
Day 9 Dali
Sightseeing and Activities: Buddhist temple scenery, Xiaguantuocha tea company.
Accommodation: Dali
Meals: Breakfast and Lunch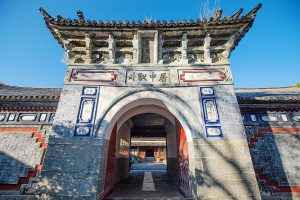 After an early breakfast we picked you up to the Da Li museum curator and drove into the mountains towards a Buddhist temple which we then hiked up to. The head monk graciously served us tea which was processed on the premises and steeped with water from the nearby mountain streams. We spent some time exploring the grounds of the temple, wandering through the dense forest with Da Li city far below.
Back on the bus we drove along the waterfront on our way to the famous Xiaguantuocha tea company. We were given a rare tour of their museum and shown aged puer tea cakes worth over $10k each! Xiaguantuocha produces 70k tons of Puer a year, with only 3k of this being exported. We were told the largest portion of these exported puer tea cakes are sold to French pharmacies where they are believed to reduce high blood pressure.
Day 10 Departure from Dali
Service end, leave Dali
Service Included:
Admission fees for all of the sightseeing spots listed in the itinerary;
Meals as listed in the itinerary;
Hotels as listed in the itinerary;
Private English-speaking tour guide;
Private vehicle for transfers & sightseeing with skilled driver;
Service charge & government taxes;
Luggage transfers between airports and hotels;
Domestic train tickets of soft sleeper.
Service Excluded:
Any arrival and departure international airfares or train tickets;
Chinese visa fees;
Excess baggage charged by Airlines;
Single room supplement;
Tips to guides and drivers;
Personal expenses and gratuities to service staff;
Personal travel accident insurance;
All optional programs.
Travel Tips:
Visitors are advised to always carry changes of clothing due to the large variations in temperature between day and night.
The climate is relatively dry, so drink more water every day.
Protecting oneself from strong UV radiation at high altitude.
Protecting oneself from altitude sickness. Lessen the effects of altitude sickness, avoid strenuous exercise and have plenty of rest.
Respect local customs , habits, and religious beliefs.